As we've announced earlier, we'll be part of this year's "Baltic Sea Circle. The rally will lead us 7500 km through breath taking but also for some of them really poor countries.
In order to avoid that we're having too much fun over the 16 days on the road, every team has to collect donations of at least 750,00 €. It doesn't matter whether to donate to the local children's home, the WWF, PETA, or similar. The teams decide themselves whom they like to support.
We decided to join the DKMS' fight against blood cancer and other similar diseases.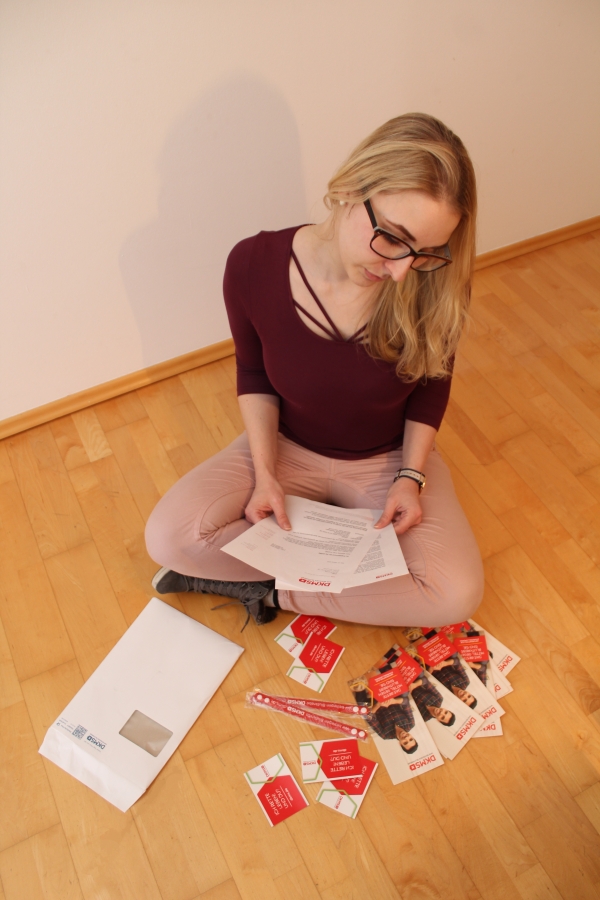 We already created our project page on betterplace.org, as we've been told by the hosts of the BSC-18.
Some days ago, we've received from the DKMS quite a pack with info material and also stickers for our car. THANK YOU SO MUCH! I really like the wristlets. I'll wear mine proudly when arriving at the North Cape.
Of course you're now asking: Why supporting the DKMS? Why not collecting for an environmental project or my best friends children's home? Isn't it more likely?
No!
Why?
Well, I gonna tell you…
I have to go back in time a little further, cause actually the DKMS had accompanied me since 1999. I was 8 years old when my little nine-months-old brother was diagnosed with the so called Wiskott-Aldrich-Syndrom (WAS). After months of being in the dark this was just a little relief. Cause we needed a stem cell donation for his healing. And because of the high feasibility that siblings are genetic twins, my family pined all their hopes on me. Unfortunately I wasn't suitable.
That's why the DKMS was approached. We literally looked for a needle in a haystack. We've hosted numerous nationwide events to find a potential donor. People's dedication was huge. In those days to typify wasn't that easy as it is today. At that time a blood sample was needed instead of a simple tissue sample from your saliva.
Back then also the money was a huge problem. The analysis of the samples isn't covered by the health fund. DKMS financed it since the beginning.
Therefore, on every event were glass boxes for donations available. But you can imagine that there were always less people who could donate than who wanted to help. In general we always received more blood samples than money for analysing them. You know what that mean, don't you?
For 7 years we desperately searched together with the DKMS for the perfect stem cell donor.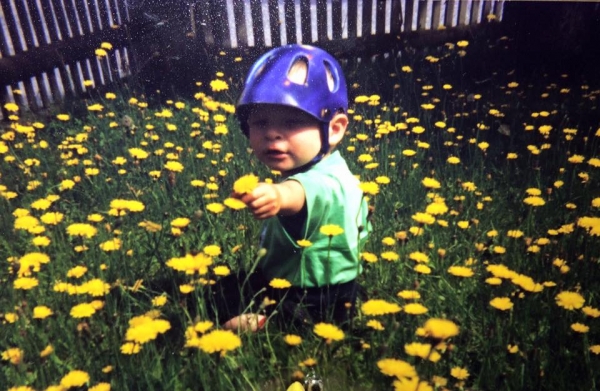 Unfortunately, there was never a happy ending. In 2005 all at once the clocks started ticking faster. My brother's immune system started to turn against itself. In a desperate attempt to save his life, he was moved to the Medical University Center Ulm – 500 km away from home.
There he was engrafted with stem cells from our mother. Unsuccessfully.
My brother never came back home. He died in January 2006 after the transplantation and a following varicella zoster infection.
That was 12 years ago. It still hits me. Even more after the doctors attested me last year of having vector status of the WAS gene. That means that my kids might expect the same fate as my brother. Pure horror!
The chance to heal children with WAS is in 2018 as bad as it was in 1999. Despite medical progress. The database of potential stem cell donors increased over the last year but we are still talking about worldwide only 24 million registered donors in comparison with 7,3 billion people worldwide (as of 2014).
That means that less than one percent of the world population bear the load of being the hope of all blood cancer patients.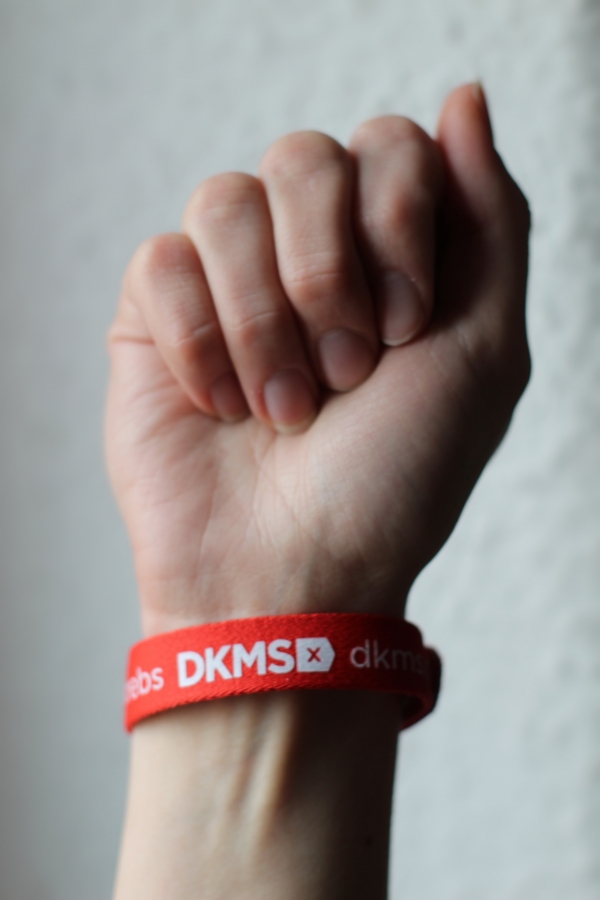 That's unbelievable sad and must be changed!
For that reason: please join us and the DKMS in our fight against blood cancer!
Every single cent counts and is well invested here.
Who wants to do more than donating money, can click here. Karsten and I are registered for years but (luckily?) weren't needed yet.
And who couldn't get enough of us, and want to support us, click here.
We are happy about your support – either way.
Thank you. <3
Jule